I am epically cranky today. I know why. And it's for really dumb reasons. I stayed up way too late last night, didn't exercise, and didn't eat enough. So now I'm wandering around glaring at inanimate objects. Stupid oven. Always tilting slightly to one side and spilling unset casserole liquids. Yeah, that's right. I know your game. WELL FUCK YOU, OVEN. FUCK. YOU.
I need to do stuff today. Packing, for instance. But am I doing that right now? No. Why? Because FUCK YOU, SUITCASE. I hate you. You're old and ugly and I want a new suitcase. You heard me right. I want to get rid of you because you're not good enough. It's your fault I can't focus on packing. IT'S NOT ME, IT'S YOU.

I'm being ridiculously pouty and immature. By this point I don't even want to be around me. Hey! There's an example of another thing that's pissing me off today: I keep following me around. WTF, me? Don't you know how to take the temperature of a room? Because, seriously, you're kind of being a dick for no reason and you're not wanted around here. FUCK YOU, ME. Get a life and stop acting like such a FUCKING STALKER.
Ms 4 is away for the morning but in the afternoon she's home with me. I know I need to pull it together. I have to actively parent. Which is another thing about life that is totally unfair: it's just me and Ms 4 this afternoon. Again. WTF? WHY ISN'T THERE ANYONE ELSE TO DO THIS FOR ME? Dumbjerk friends and family are all like, "Oh, I live my own life. I work. I live hundreds of miles away. I have perfectly reasonable previous commitments. I have my own children to focus on. I'm in labor. My world doesn't revolve around your mood swings." What the fuck ever with your lame ass excuses, you selfish bastards. What about my needs? FUCK YOU VERY MUCH, FRIENDS AND FAMILY.
When the afternoon rolls around I pick Ms 4 up from her friend's house. I decide the best course of action is to just be straight with her. "Okay, baby. You know how it's important to use your words and talk about how you're feeling instead of fussing and whining?"
She smiles cheerfully, "Course I do!"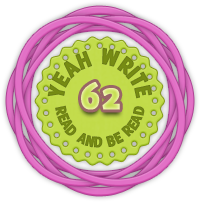 "Well, Mommy feels super-cranky right now. I feel tired and grumpy and hungry and I'm just having a no good, terrible, horrible, very bad day. Like in the book. So when we get back home I might need some quiet time to try to put myself in a better mood."
"Oh." She thinks for a second. "I know just what you need." I don't ask what that is. I'm not in the mood to be told what I need. Instead I concentrate on driving because OMG the fucking traffic light is taking forever. DON'T YOU REALIZE I'M IMPATIENT, YOU DOUCHEBAG TRAFFIC LIGHT? Stop showing off your red light like it's the fucking Hope Diamond and FOCUS THE FUCK UP. There's a cranky lady who's in a rush for no reason waiting.
We pull into our parking space. (Don't even get me started on fucking parking in this city. Other people here also drive cars and want to park them. What assholes.) Ms. 4 climbs out of her carseat and hands me half of her sandwich.
"Here, Mama. Eat this. You won't be so cranky with food in your belly. When we get inside you can go to your room and think about how you've been acting. Because that's not how we're a-posed to act. But first, BIG HUGS! I love you." She throws her arms around my neck smushing the other half of her jam sandwich in my hair. And I don't feel like saying, "FUCK YOU, JAM SANDWICH!"
Because this kid has some pretty good ideas about anger management.
____
Linking up with Just Write over at The Extraordinary Ordinary.